From Economy to Luxurious 
for the love of Arts & Culture
An experience beyond compare
Nestled high on the tropical northern slopes of the Magaliesberg, you will find peaceful & tranquil surroundings which offer stunning views and an unsurpassed setting of natural beauty and elegance – this is an oasis of peace and serenity in the city. 

Our views are the perfect companion for a sun downer or a night cap. Enjoy the breathtaking African sunrise or sunsets. You are sure to have a memorable stay!

Breakaway from stress and load shedding 

Casta Diva is load shedding free due to our battery bank.
Natural, sustainable and beautiful
Not only is Casta Diva Boutique Hotel surrounded by lush gardens, but this hidden sanctuary provides views and peaceful beauty unlike any other.
Professional entertainment at our

Vissi d'Arte

Theatre & Art Gallery

, or you may choose to listen to soothing piano music in our Charisma Restaurant. 
These are just a few of the things you can expect at our 4 Star Hotel. With a noteworthy addition, Casta Diva prides itself on helping to save the planet, one small change at a time, so we make sure to minimise waste where we can.

Enjoy a hike on the Magaliesberg Mountains. 
Get some fresh air and experience a 360° view of Pretoria.
Listen to the sounds of our magical piano. 
Place in our restaurant is a piano that can play by itself, come and have a listen.
Enjoy fresh herbs from our very own garden. 

Sometimes our in-house Chef likes to take a stroll in our lush gardens and use some of the herbs we have growing on our grounds. 
Home-filtered and carbonated water. 
 In line with our green movement, Casta Diva re-uses glass bottles and provides homemade, 4 times filtered, still and sparkling water to our guests.
 Environmentally approved. 
To be even more sustainable and environmentally friendly, Casta Diva runs mainly on solar power, battery backup, and uses grey water for the gardens.
To be environmentally friendly and to soften you skin our half-olympis pool is a saltwater pool, you will feel and smell the difference.
An experience beyond compare, an impression on what we have to offer.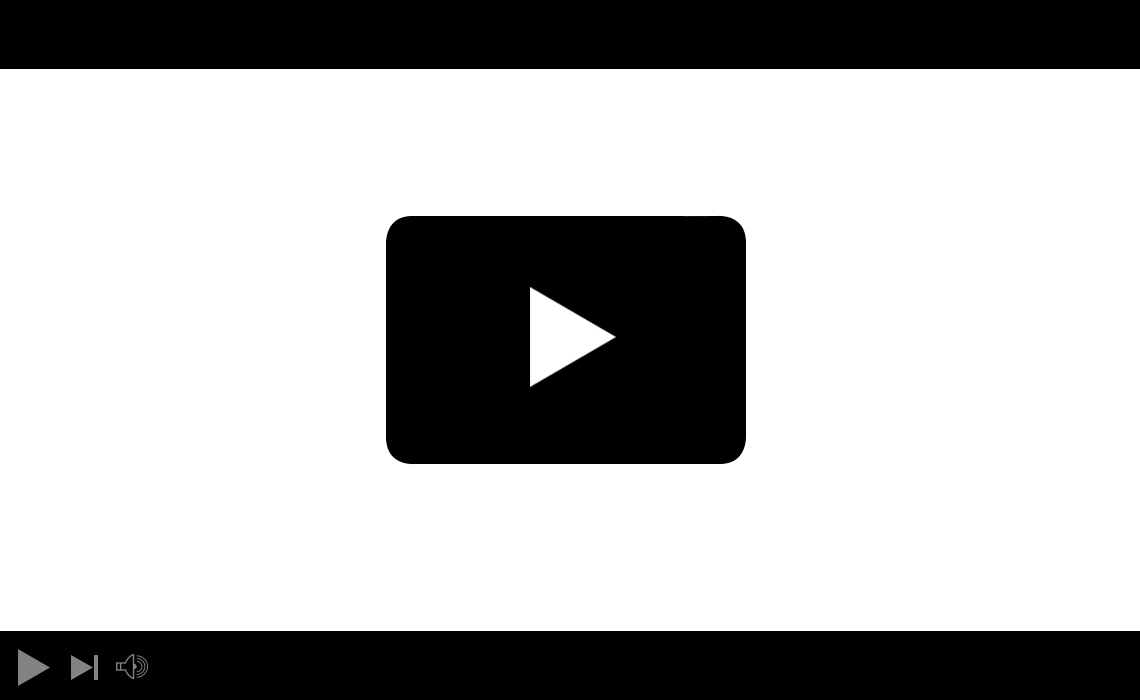 The place for Decadent, Divine, Delightful fine dining experience
Our restaurant is a fusion between the magic of Casta Diva, fresh ingredients, a dedicated culinary team and the friendliest service in South Africa. The word Charisma stands for Charm, Personality, Appeal, Magnetism and Allure. We guarantee that this will be the first impression as you enter Casta Diva and our Charisma restaurant. After you enjoyed the delicious food you will frequently want to come back!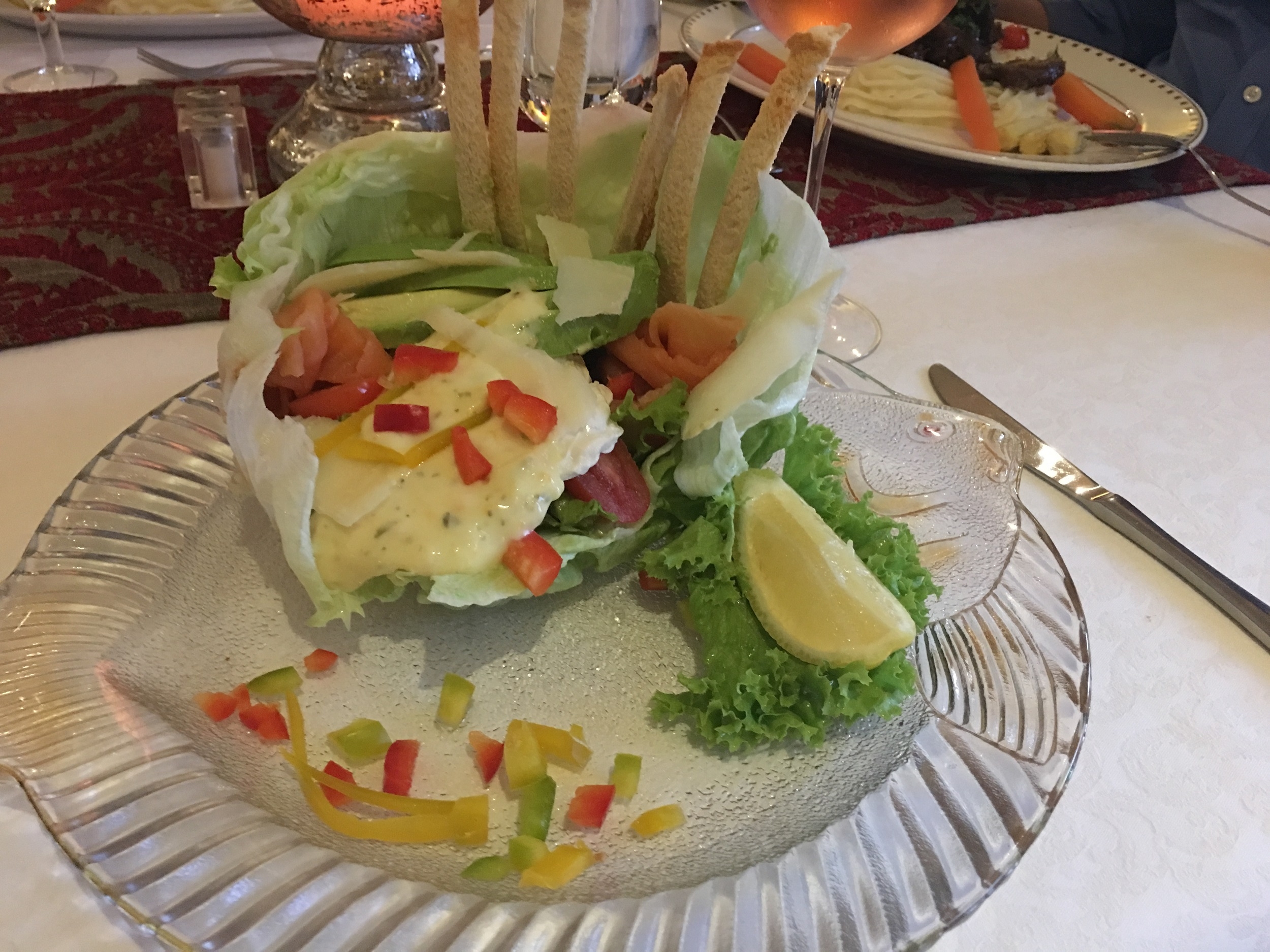 Ceasar Salad
Caesar Cardini invented the salad in 1924 in Tijuana, Mexico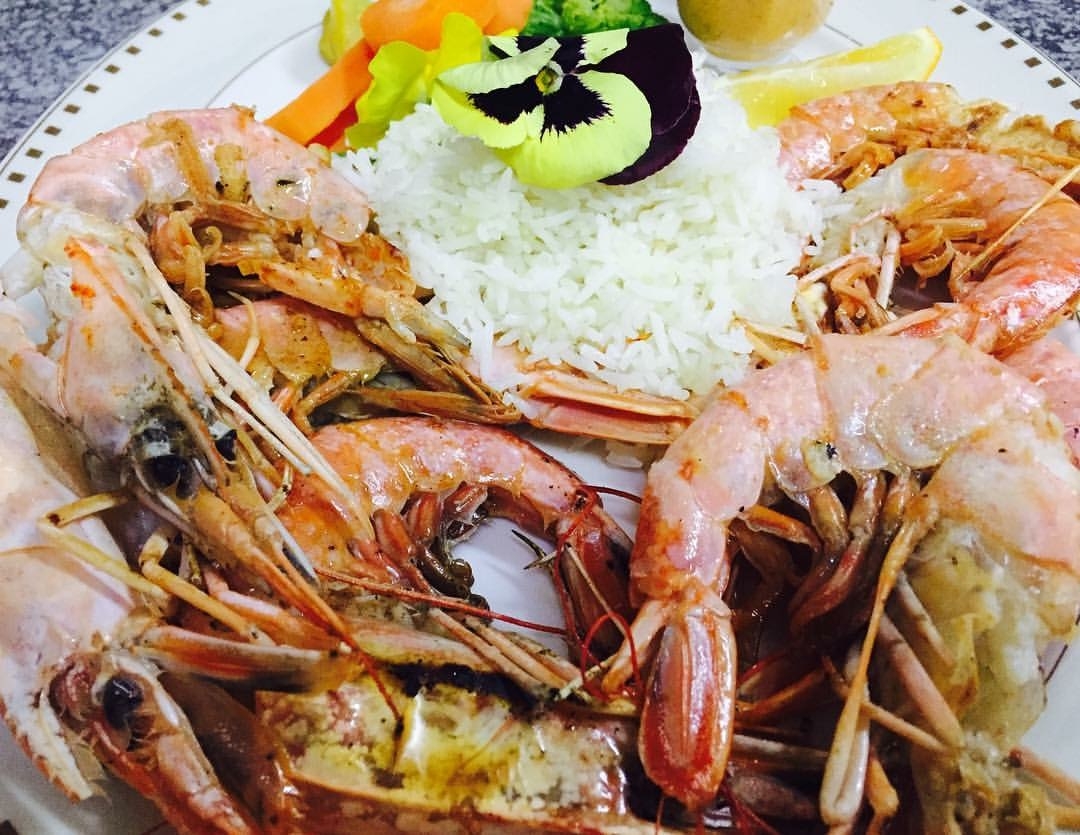 Grilled Prawns
Tiaan of smoked Salmon Trout
topped with a soft poached egg
Halloumi Cheese & Calamari
Accompanied by a side salad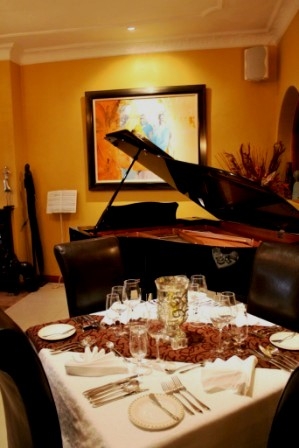 Dine in Style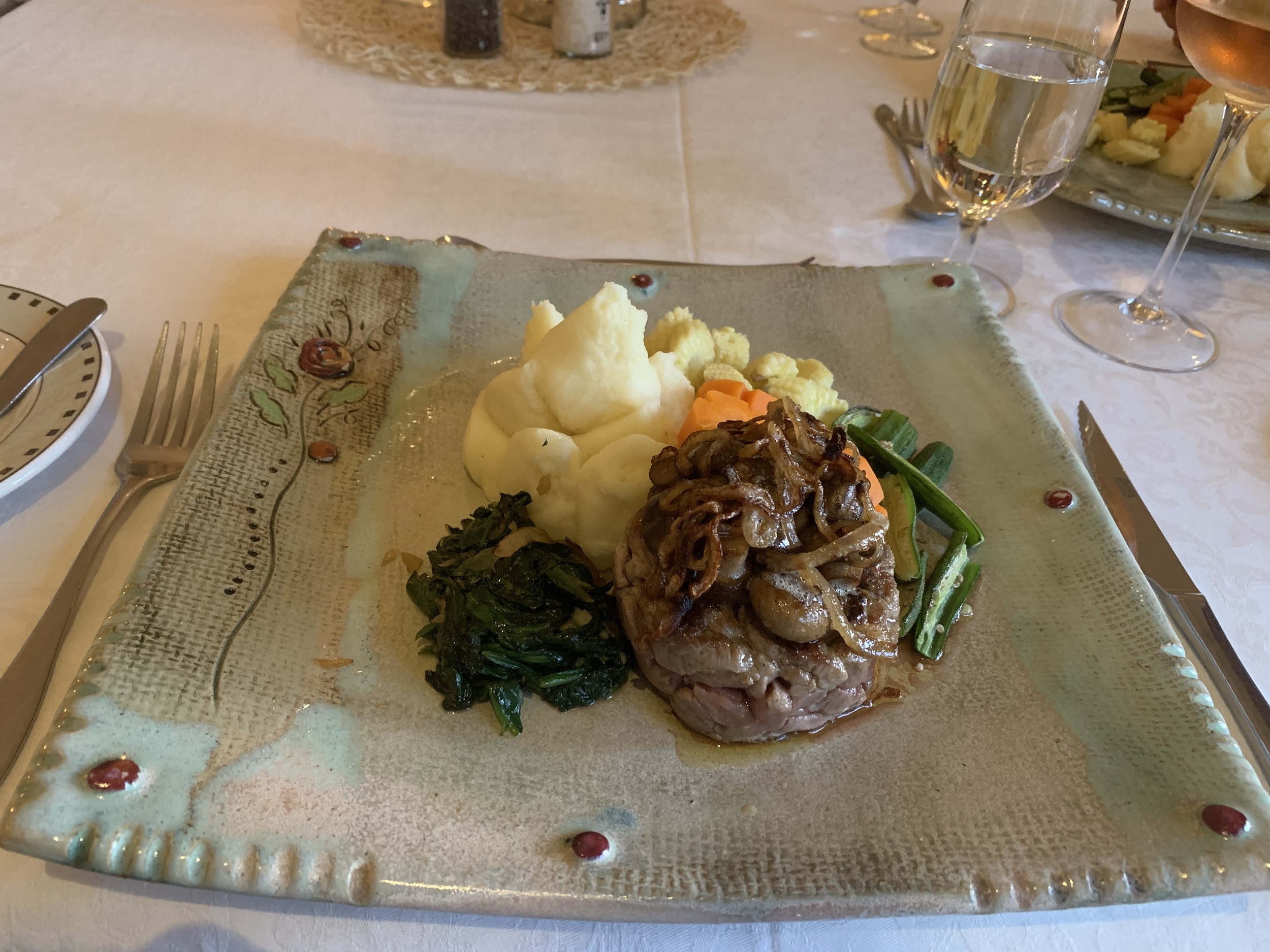 Beef fillet Dutch style
based on an old Amsterdam recipe


Take a break 
between the heads & 
head rests (African Pillow)
Experience & indulge in activities
Our blissful atmosphere, attentive service, facilities and the combination of tradition and hospitality are the answers to your dream stay
Casta Diva's Charisma
Our on-site restaurant, Charisma, guarantees a decadent, divine, delightful fine dining experience in a safe environment
Hotel bar
Enjoy a n ice South African wine in our cozy hotel lounge bar, admire some art or take in the tranquil view of our lush sub-tropical gardens
Wi Fi
Stay in-touch with family & friends using our complimentary fast Wireless Internet Access all around Casta Diva
Pool
Our luxurious half Olympic-size swimming pool takes an morning or afternoon swim to another level. Or spend a few hours, lets see how many laps you can do.
Gym
We understand that exercise is important – even when you're travelling– which is why at Casta Diva, you can keep yourself in top shape with our on-site gym
Laundry service
For your convenience Casta Diva offers fully functional laundry services during your stay, do not about an iron we will gladly do it for you.


Health
Exercise
Stay in shape
Vissi d'Arte , living for the love of Arts & Culture

To support arts & culture in South Africa, Casta Diva created an intimate theatre for audiences and artists which can also be used for art exhibitions.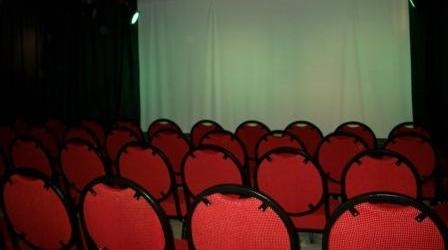 For information and/oreservations 
Email info@castadiva.co.za or
Call, Text or WhatsApp 081 542 4449

or if you know of an artist that needs a stage:

Casta Diva offers an intimate theatre for audiences and artists named Vissi d'Arte
The name Vissi d'Arte says it all: I lived for art, 
Vissi d'Arte is there living for the love of the ARTS!